THE PROJECT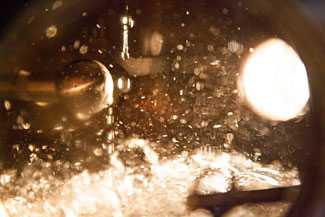 Re:Find Handcrafted Vodka and Re:Find Handcrafted Gin are spirits made with premium grapes from the celebrated Paso Robles wine region. This venture is distinct from other spirits currently on the market as they are the first to utilize premium Paso Robles-grown grapes as their base, a luxury too expensive for most distilleries producing spirits from potatoes or grains.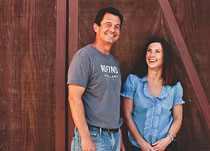 This project is the result of Villicana Winery's founders Alex and Monica Villicana's desire to promote and encourage sustainability by utilizing existing, unused resources to create a high-end, local, artisan product. This concept of finding a new use for wine and refining it into spirits is basis for the name Re:Find.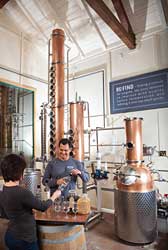 Often, winemakers bleed a percentage of the free-run juice from red wine grapes before fermentation to concentrate and enhance the quality of their red wines, and this bleed, the saignée, is often discarded (not good for the leach-fields). By fermenting this bleed and then triple distilling it, Re:Find Distillery has found a new use for saignée. And, not only are they using the saignée from Villicana Winery, Alex and Monica are purchasing the saignée from other craft wineries in Paso Robles. This is not a grappa, which utilizes what is left over after fermentation; rather they are using the prized free-run juice removed prior to fermentation.
"Every harvest, I would rack my brain to find another viable use for my saignée," says Villicana, who is also Chairman of the Board of the Paso Robles Wine Country Alliance. "Some winemakers use their saignée for Rosé, or they pour it down the drain, and I just knew there had to be a better use. My research paid off, and after years of planning, my saignée now has a new purpose, a very special, high-quality vodka and gin, which is the ultimate in spirit-making sustainability."